Mandatory Form Fields on Checkout Page
complete
The COUNTRY-STATE form field is kept mandatory in the backend. I don't see the sense in having it as a mandatory practice if I am giving away a FREEBIE via GrooveSell.
Also I am curious to know how it is done on the main page of
GrooveFunnels.com
. That also uses GrooveSell for member sign ups. (check attached screenshot).
when I am attempting to create a similar FREE offering using GrooveSell the Country-State thing becomes mandatory.
Suggested Solution - Make the Country-State mandatory when it is a PAID product. If it is a $0 product then let it just be First Name, Last Name, Email id as mandatory fields.
PS: Attaching Screenshots to show the difference on
GrooveFunnels.Com
website and my own Checkout page.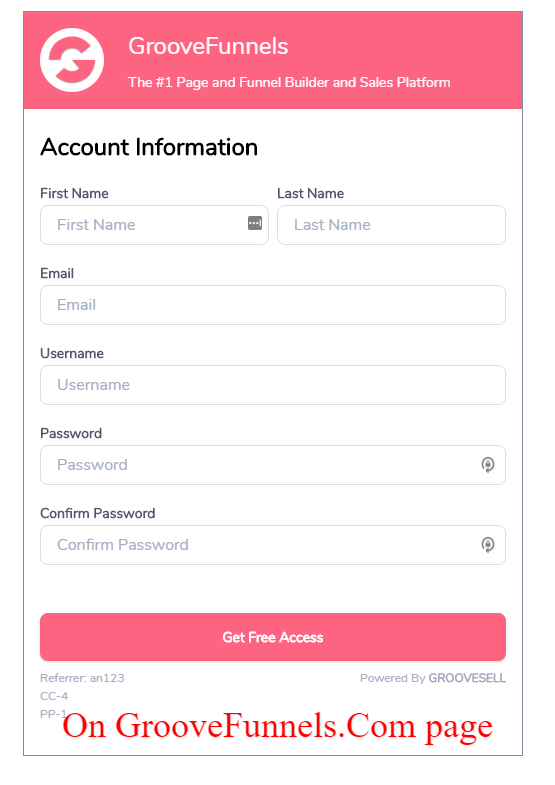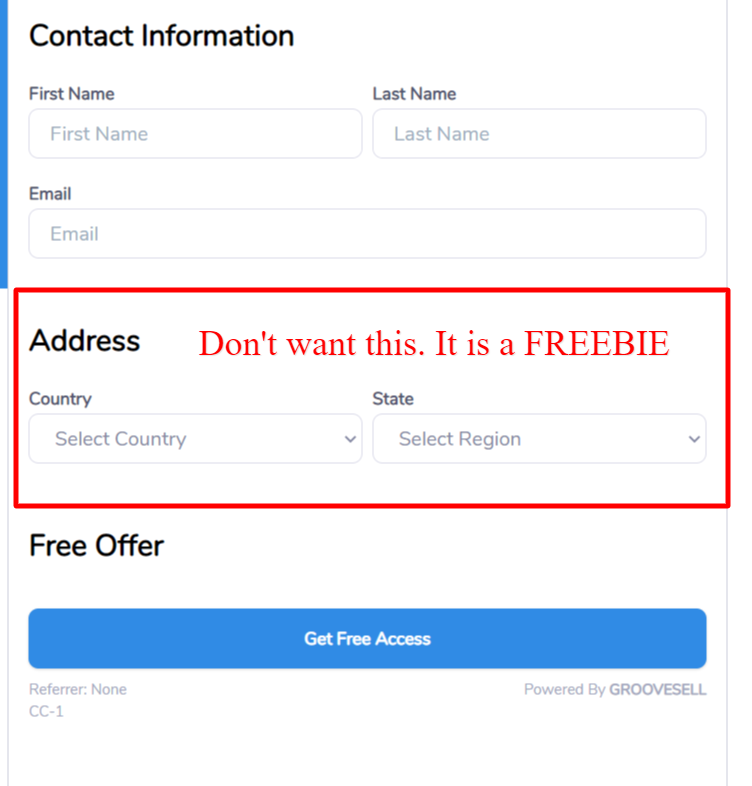 marked this post as
complete